Epoxy coatings for floors, unlike regular concrete, is resistant to staining from acid spills and vehicle fluid leaks. For residents in Henderson, concrete garage floors could be at risk from shifts that occur in the earth surface, which is why they can get dips or uneven surfaces from driving across a particular soft spot. Concrete, like slate, could become slippery when it comes into contact with water, which is even more likely if it is not coated. Constant water leakage on a concrete floor can result in erosion that worsens over time, while chemical spills will also produce damage. A pouring of a concrete floor is not cheap and any re-pouring with the purpose of repairing cracks or damage will also be expensive.
With more than 16 years in the business, the company's skill set will allow their customers to get only the very best. The company values responsibility, accountability, and customer service as their highest priority tasks, which is why so many customers chose it again and again. The company contractors are experts at all garage floor coating procedures, but their highest skill comes to bear with epoxy coatings for floors that can be used for driveways, garages, patios, warehouses and many more locations. Aside from being a more durable solution for any business or home, the epoxy floor coatings will provide a money-saving factor in the future as well.
Epoxy floor coatings make any structure more secure both from falls and slips, but also make it more resistant to fire, heat and all manner of impact resistance, which is a big benefit for any family. Coatings of epoxy in Henderson offer a high degree of aesthetic appeal and this is clearly seen when they are applied to driveways or any other part of a home. The construction of the epoxy floor coatings means that they are both environmentally friendly and durable. With an epoxy floor coating, a garage floor can become a surface that is resident to acids, water, and alkali that can otherwise damage or stain regular concrete floors. ArtCon, Inc. is able to provide its services to industrial buildings and warehouse because of the fact that epoxy floor coatings reduce transport vehicle wear and save a business that uses them money, but also transport needs and logistics.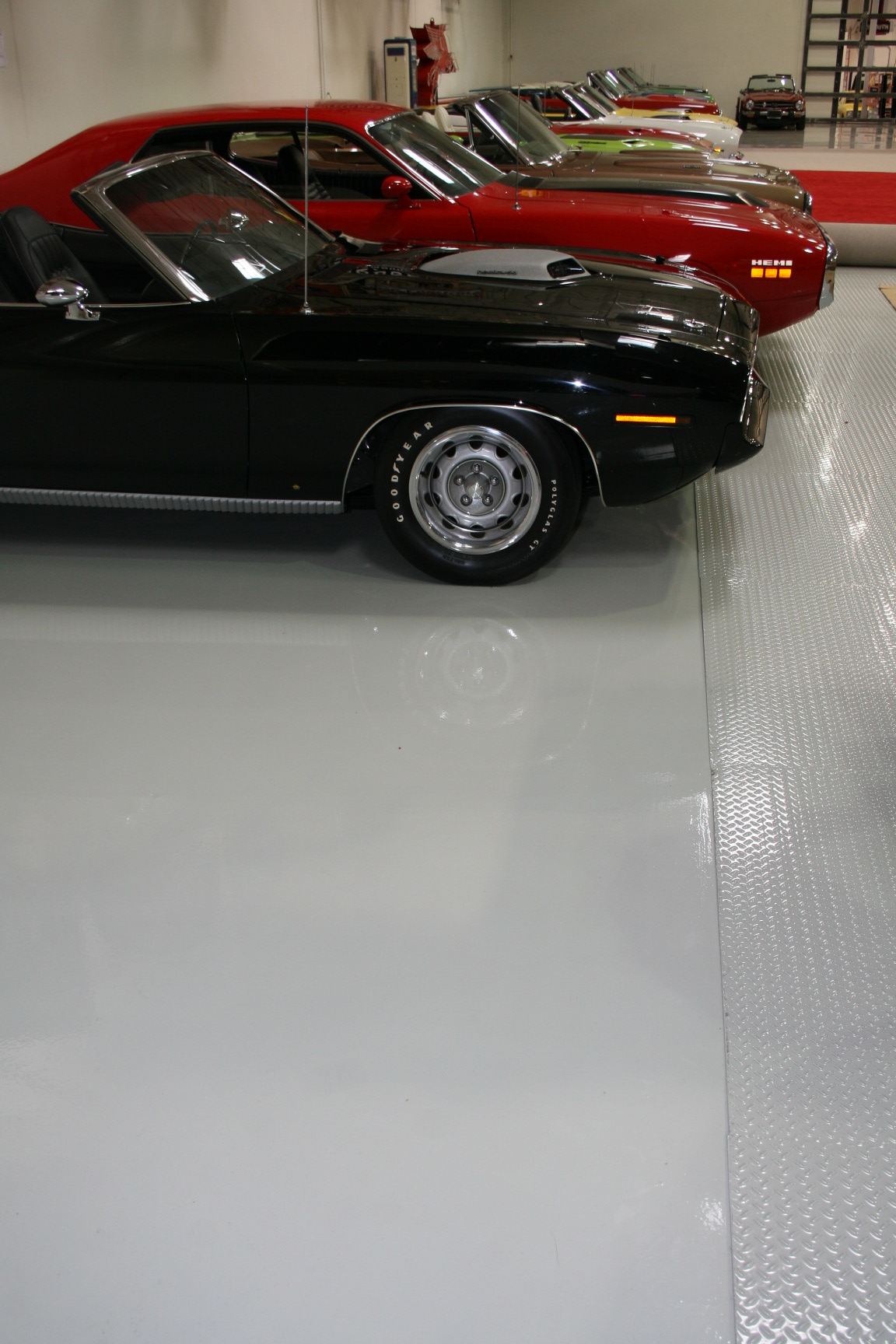 ArtCon, Inc. will provide a free in-home estimate for any epoxy coatings for floors services in Henderson. The estimates are quick and effective which is why they last between on hour and 90 minutes, depending on the type of property and the size of the surface that needs the coating. The estimates are completely free from any hidden fees and the price that is provided is the one that will be delivered as the final bill.
To make sure that the surface that will get the best epoxy floor coating, the ArtCon, Inc. provides its clients in [city name] with a cleaning that utilizes a surface grinder so that maximum adhesion can be attained. Epoxy coatings can be completed as DIY projects, but a professional assistance will always get better results and ArtCon, Inc. is the ideal partner for this. Thanks to the use of great cleaners and tools that make sure that any epoxy floor coating is completed flawlessly the first time, the company will ultimately save their clients' money opposed to any DIY effort.
ArtCon, Inc. is well-known for not using any form of subcontractors for their epoxy floor coatings and instead employs only their trained professionals. Subcontractor, as well as day laborers, can be exceedingly unreliable, which is why ArtCon, Inc. does not use them for any of their Henderson jobs. By being bonded, licensed and insured for all epoxy coating-related work in the State of Nevada, ArtCon, Inc. is the logical choice for any epoxy coatings for floors.
A patio, driveway, pool decks and patios located in Henderson will be greatly improved with epoxy floor coatings. Epoxy floor coatings will work not only for garage floors but also for bathrooms, kitchen, hallways, entryways and many other places in a home. ArtCon, Inc. provides its epoxy coatings to outdoor shopping centers, casinos, businesses like a commercial warehouse and other types of buildings, making it the best product for residential or commercial use. Epoxy floor coatings are available in a practically endless selection of styles and colors, covering things like the standard color range, but also metallic chips, glow, and neon, among other things.